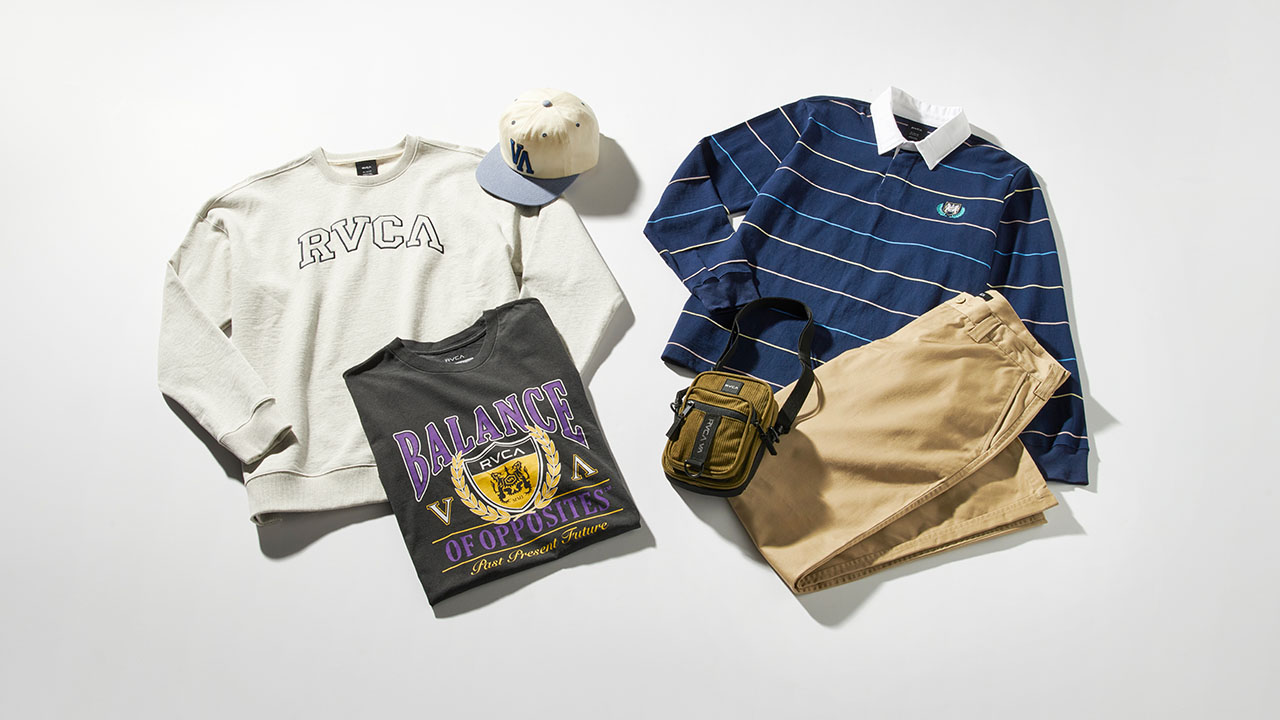 DELIVERY 1 BRINGS US BACK TO CAMPUS WITH A NOD TO THE TONGUE-IN-CHEEK APPROPRIATION OF 90'S SKATE CULTURE AND THE TIMELESS BRANDING OF A BYGONE ERA IN ACADEMIA.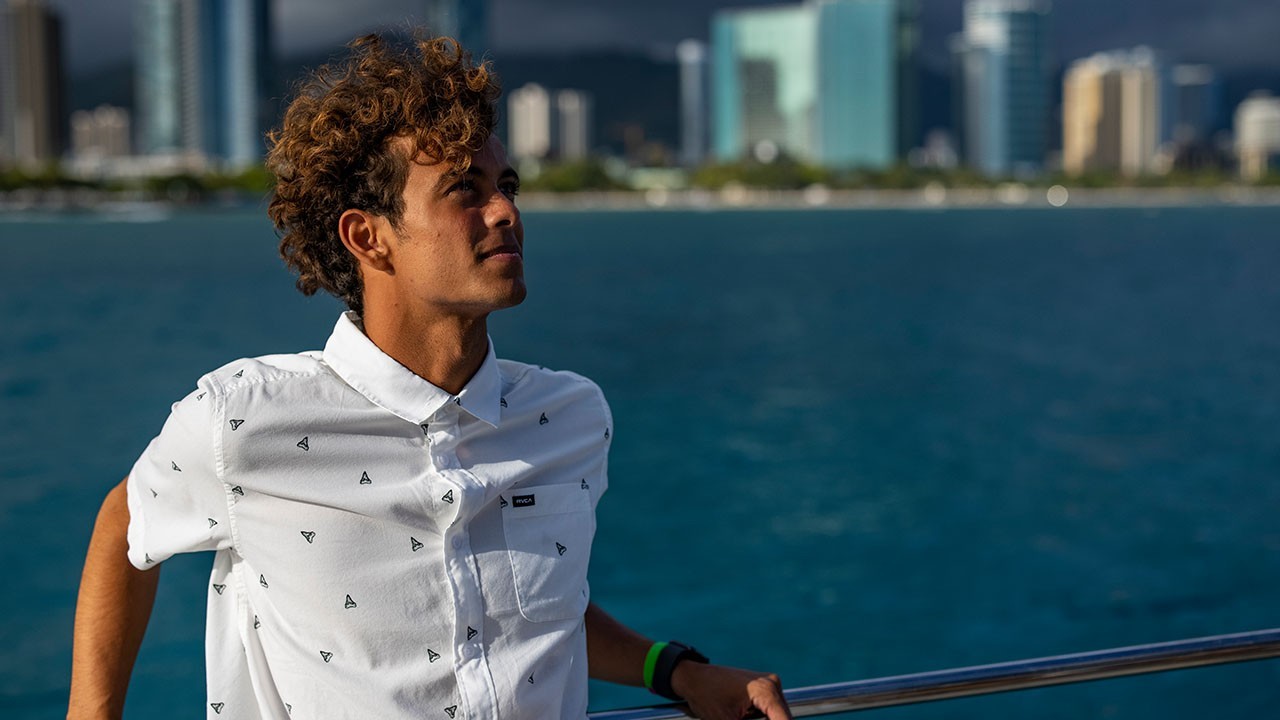 "DIRT BAG CAN BE SUCH A DERISIVE TERM, BUT I'D LIKE TO THINK OF IT A BADGE TO BE WORN WITH PRIDE. OR IN MY CASE, A PAIR OF PANTS I HAVEN'T WASHED IN WHOKNOWS- HOW-LONG WITH PRIDE. IT IS A COMMITMENT TO NON COMMITMENT. THE EXTREME AVERSION TO THE NINE TO FIVE, MANAGERS, LAND LORDS, IDIOTS, ASSHOLES, COPS, AND THE MAN. NOT SO MUCH A CHOICE, AS THE INABILITY TO DO ANYTHING ELSE WITH YOUR LIFE THAN SEEK THE GREAT OUTDOORS, ADVENTURE, AND THE UNKNOWN." – ALEX
Trending this Fall
Push harder. Run faster. Leave it all on the concrete. This is your workout. This is where the change is made. Move effortlessly from the gym to the streets in the RVCA sports collection for men and women, featuring premium athletic shorts, leggings, tees and sports hoodies to keep it fresh while helping you reach peak performance.