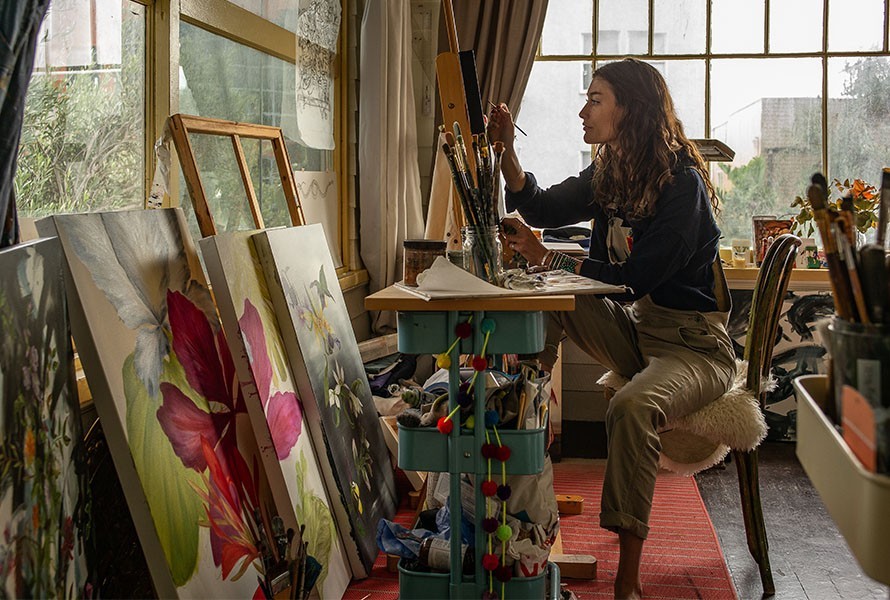 velia de Iuliis is a san Francisco native whose paintings predominantly reflect her fascination with symmetry found in nature, in contrast to the chaos of the urban world.
View the velia de Iuliis Collection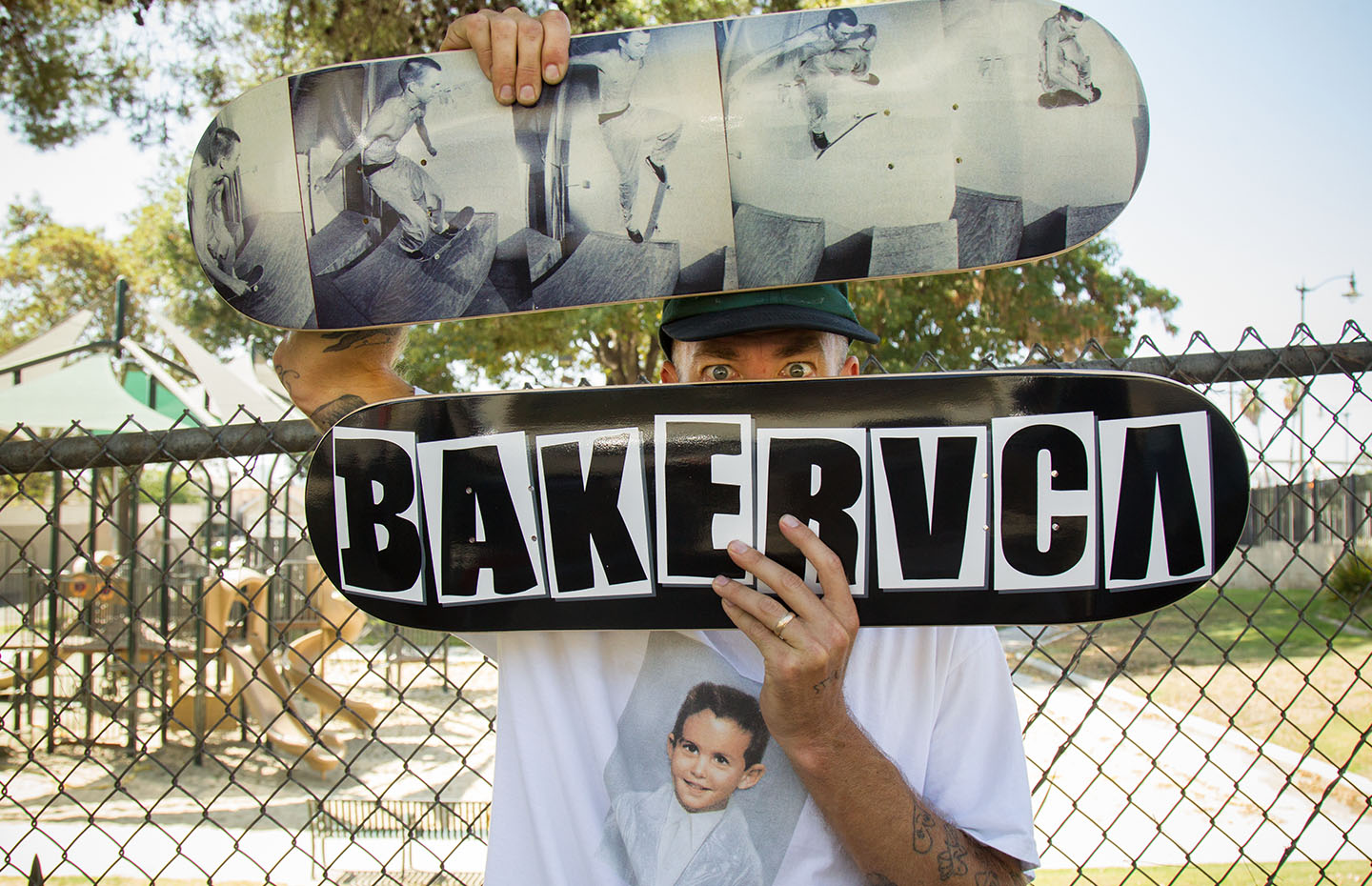 RVCA and Baker have long been affiliated with one another. Going back to the original RVCA skate team which consisted of then Baker team riders Leo Romero, Brian Herman and Kevin "Spanky" Long. Today RVCA and Baker share some of the most influential and creative street skaters including Andrew Reynolds, Kevin "Spanky" Long and, Zach Allen so it was only natural to collaborate on a limited line of clothing. Closely designed with the boss himself and PM Tenore, inspired by the Baker team and their roots in skate culture.